Theoretically, triathlon is a pretty solitary sport. You might swim with a team or take part in group rides and runs – and we all know the post-workout brunch with your training buddies is one of the most important elements of the sport. But, come race day, it's just you.
Unless you have a great race support team, in which case, even in a moment when you're out on the course and don't see a soul (which might mean you're having one hell of a race … or that you're having the race from hell), you'll never truly feel alone. It's a lot less creepy and Single White Female than it sounds, I swear!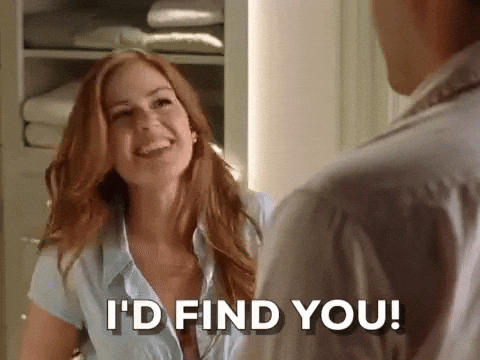 But, how does one get a supporter that will go through thick and thin for you? Can you spot one in the wild? Do you know how to train your very own? These are all questions I hear all the time, and I think the best way to start is to break down the anatomy of those amazing, tireless crew members as you'd see them in their natural environment on race day so you can easily identify one when you cross paths:
Now, it can hard to spot the perfect support crew member in a non-race environment – say, the grocery store. Although, if you see someone actively cheering on some rock-hard avocados ("Come on, little avo! You're almost there. Just ripen a little more and you've got this!"), you might wanna get their number. But there are a few traits that regular adult humans in your life might exhibit that could signal some potential.
Ask yourself the following questions about them:
1. Are they punctual? +1
2. Are they so punctual that they make you more punctual? +3
3. How shameless are they? Scale of 0 to +10 (0 = they get embarrassed when they laugh loudly in a comedy club, 10 = they would get up on stage for open mic night at a comedy club … without preparing)
4. Are they easily distracted? -3
5. Do they like to spend a lot of time outside, on their feet, with nothing to do? +5
6. Have they ever participated in an endurance event where they had help? +3
7. Will they eat your snacks? -9
8. How much do they like you? Scale of 0 to +10 (0 = solidly meh, 10 = they've already offered you a kidney, just in case)
Add up your numbers – the closer you come to 25 or higher, the better a support team member you have on your hands. Now, all you have to do is train them using this patented* three-step program.
Step 1. Flatter them. Like, a lot. You've got a lie spout of your own, so, if need be, use it – but most likely, you'll be telling the truth, because anyone with the potential to be a brave and supportive helper on race day pretty damn awesome to begin with. Still, you'll want to make them feel awfully special, because, come race day, you're gonna be needy. So it's in everyone's best interest if they know just how amazing you think they are before they see that side of you.

Step 2. Ease them in. When it's time to race, you don't want to worry about whether your weirdo requests for things like exactly 6 yellow Peanut M&Ms (omg NOT PEANUT BUTTER JUST PEANUT GET IT RIGHT) will come as a shock, and you don't want to worry about whether they'll be able to pick you out
on the course. So, start slowly, making the occasional odd suggestion here and there, and when they raise an eyebrow, just shrug and say, "I'm training," as your explanation. They'll figure out you're a nutcase soon enough, and if they stick around for race day, you're golden. It's also helpful to text them extremely confusing instructions on where they should meet you and when, like, "I'm biking from the house at 7 a.m. and riding 27 miles northeast at my usual pace, and there's that one brunch place 16 miles southeast of there, so just meet me there when I'm done, 'kay?" If they figure that out, you know they'll be able to find their way to transition to cheer you on at the appropriate times.
Step 3. Reward them. I'm a big proponent of positive reinforcement, especially for training as important as this. So, when they make sure to have your favorite post-run smoothie blending as you get out of the shower, or they remind you to take an extra water bottle on your ride because you ran low on sports drink last time, make sure how much you appreciate it by saying magical words like, "Thank you," which I know doesn't always come so easily at the end of a tough workout. And also, buy them a beer or give them a big hug or let them snuggle your puppy (not a euphemism) at the earliest opportunity. And if they make it to that brunch after your absurdly complicated directions? You know you're picking up that tab.
*I said, "Patent pending!" out loud as I wrote this. I'm not exactly sure how patents work but I'm pretty sure I'm covered.
About the Author
Our guest writer Kristen Seymour is a busy (and very funny) woman. She's a writer, a certified triathlon coach, a pet lover and she runs Fit Bottomed Girls which is a site dedicated to empowering women to live a healthy lifestyle.