Regular price
Sale price
$24.99
Unit price
per
Sale
Sold out
Description
Hey Ladies, let's ride. That's pretty much what we want to do all day. You too? Let's do it together. Our Virtual Velo Club is a perfect way to get hardcore workouts in while being held accountable because the Zwift and Zoom sessions are so fun, you won't want to miss them. 
Stay motivated and get stronger with our Hardcoeur Coaching coached sessions and then ask questions and bond on our weekly Friday Social Hour rides.
Worried about the technology? Don't be. We'll walk you through it. 
What You Get 
*Three, One hour cycling sessions each week written by Hardcoeur Coaching designed to help you build power and confidence on the bike
*
Cycling sessions provided as written workouts and Zwift files
Coached indoor bike trainer sessions via zoom
Schedule:
-Tuesdays at 6AM and 9AM EST
          -Wednesdays s at 7PM EST
-Thursdays at 6AM and 9AM EST
*Tips from our coaches on how to improve your cycling and dial-in your nutrition
*Quarterly special guest speakers - Cycling experts, nutritionists, professional athletes, and more
*Access to Private Facebook Group Page to connect with other cyclists, coaches, and the Coeur team
*Access to exclusive Virtual Velo Cycling Club kit and accessories
All for less than $2 per cycling session (or less than $1/session with a monthly subscription)!
 Membership can be purchased at any time and will be activated immediately. Membership will end 31 days from the purchase date. For recurring memberships, the monthy rate will be deducted the same day each month that the membership was purchased.
Terms & Conditions
Athlete acknowledges that training for and participating in bicycling activities are a extreme test of a person's physical and mental limits and that such training and participation poses potential risks of serious bodily injury, including permanent disability or death, severe social and economic losses, or property damage which might result not only from Athlete's own actions, inactions, or negligence, but also the action, inaction, or negligence of others or the condition of the premises or of any equipment used during such activities. Athlete further acknowledges that there may be other unknown risks not reasonably foreseeable at this time and that such activities may be conducted in facilities open to the public during the activity. Athlete knowingly, voluntarily, and intelligently assumes for herself or himself, her or his heirs and assigns, and his or her legal representatives sole and total responsibility and liability for any personal bodily injury, death, property loss, or other cognizable harm actually or proximately caused as a result of Athlete's participation in the training programs and services provided by Coeur or HCC under this Agreement. By purchasing this membership you acknowledge that there is an inherent risk of injury, illness, and possibly death associated with the cycling activities being provided as membership in this cycling club. You also certify that you are in sufficient physical health to participate in the virtual camp and release Coeur and HCC of liability in the event of my illness, injury, or death if it is related to the cycling club activities.
Share
FABRIC CARE

Taking Care of your High Performance Cycling, Triathlon, Run and Swim Apparel from Coeur

We select and make only the highest quality of fabrics for the running, cycling, swim and triathlon specific Coeur clothing. Despite the rigors you put it through, however, Spandex and Lycra are still very delicate fabrics. This allows them to be sleek, fitted and high-performing. But to prolong a garment's life, you need to take proper care of it. 

When laundering your item in the washing machine, please do not wash with any rough or "scratchy" other items, i.e. velcro, timing chip straps, zippers, snaps, hooks. These pieces can easily "drag" or "pill" your Spandex/Lycra garment.  Also, do not use any harsh detergents or bleaches. If you must wear your suit in a chlorinated pool, be sure to rinse it thoroughly with with fresh water afterward.

Take good care of your high-performance garments and they should function beautifully for you for a long time. In summary: 

DO NOT:

Wash with rough trims such as jeans with zippers and rivets, anything with velcro or hooks.
Use harsh detergents or bleaches
Wear in chlorine UNLESS you thoroughly rinse it afterward.
Dry on high heat. Hang dry for best results

Just so you know, every time a piece of our gear gets thrown in the drier, on high heat, somebody at Coeur cries just a little. 
SHIPPING & RETURNS

Free Shipping

That's right folks. We obsess over quality and customer service and that's why we're one of the few, if not the only, company in the triathlon industry that offers free U.S. Shipping and free, no-hassle returns. 

So, shop with confidence and don't worry one bit about your order. If something doesn't fit perfectly or you just change your mind for any reason, we'll take it back.

We ship orders to locations in the U.S. for Free! Let's face it, nobody wants to pay for clothing and then have to pay to have it delivered too. That's why standard U.S. orders will be shipped at no additional cost. We ship via USPS and will email you the tracking information as soon as the order is off on its way to its new, happy home. If you need something FAST, we have expedited shipping options also and we only charge the actual cost, not any bogusly high amount.

Please note that rush orders received before 1 p.m. PST will go out the same day. Orders made after 1 p.m. will go out the next business day. For expedited orders, UPS DOES NOT reliably deliver on Saturdays. So a 2-day order placed on Thursday won't arrive until the next Monday or Tuesday.  The same is true for orders placed on Saturday. Often we are in the office to ship the order out, but just as often we are outside on our bikes pedaling through the Santa Monica mountains on the weekend. :)

Free Returns

We also provide Free U.S. Returns! Just fill out the form HERE. You MUST include your order number. Then just print your return label slap it on the package and ship the item(s) in back to us from your local Post Office. 

If you are sending back multiple orders, you only need ONE return label.

If you placed an order with international shipping, just pop what you need returned or exchanged and ship back to us at:

Coeur Sports

11870 Santa Monica Blvd.

Suite 106-545

Los Angeles, CA 90025

And before you send your gear back, we would love your feedback!

Please fill out this short survey to let us know why you are wanting to return or exchange and we'll send you a unique code for $10 off your next order.

 

Do I need to put anything in the return package?

Yes! You must include your order number and action you want to see taken on the return card sent with your order.

Still having trouble? That's ok, just send us an email at info@coeursports.com and we'll help you. Please give our small staff at least 24 hours to get back to you. 

What can be returned?

Anything within 30 days for a full refund unless it is marked sale making it final sale and not eligible for returns or exchanges. But please make sure the hang tag and the care labels are attached. It must be clean and scent-free. For swimsuits, the hygiene sticker must also be in place and untampered with. Accessories like socks, headbands and waterbottles need to be unused. Otherwise you will get a store credit as long as the items aren't damaged since we won't be able to resell that item. Accessories MUST be in unopened original packaging to be returned. 

Anything else?

That pretty much covers it, but please ensure the following:

Send back within 30 day purchase period

Please make sure original sizing and hang tags are attached

We cannot guarantee that the item you wish to exchange for will still be in stock when your order arrives at HQ so we suggest placing a new order for that item to insure that it doesn't sell out beforehand. 

If a specific discount code was applied to that order that you wish to reuse, reach out to info@coeursports.com and we can take care of you!

Please be sure the garment is clean and scent-free (ahem, laundry detergent)

Swimsuits must have hygiene sticker in place and untampered with

All garments are subject to inspection 

Send the garment(s) to the address below. If you are in the U.S., you can return the gear free when you print out your shipping lable.

 

Lastly, please allow us up to 10 days to process your returns and exchanges from when it arrives at our headquarters. We are a small team and we aim to address your needs in a quick and timely fashion!

Coeur Sports is Kindness That You Wear

 
SIZING
View full details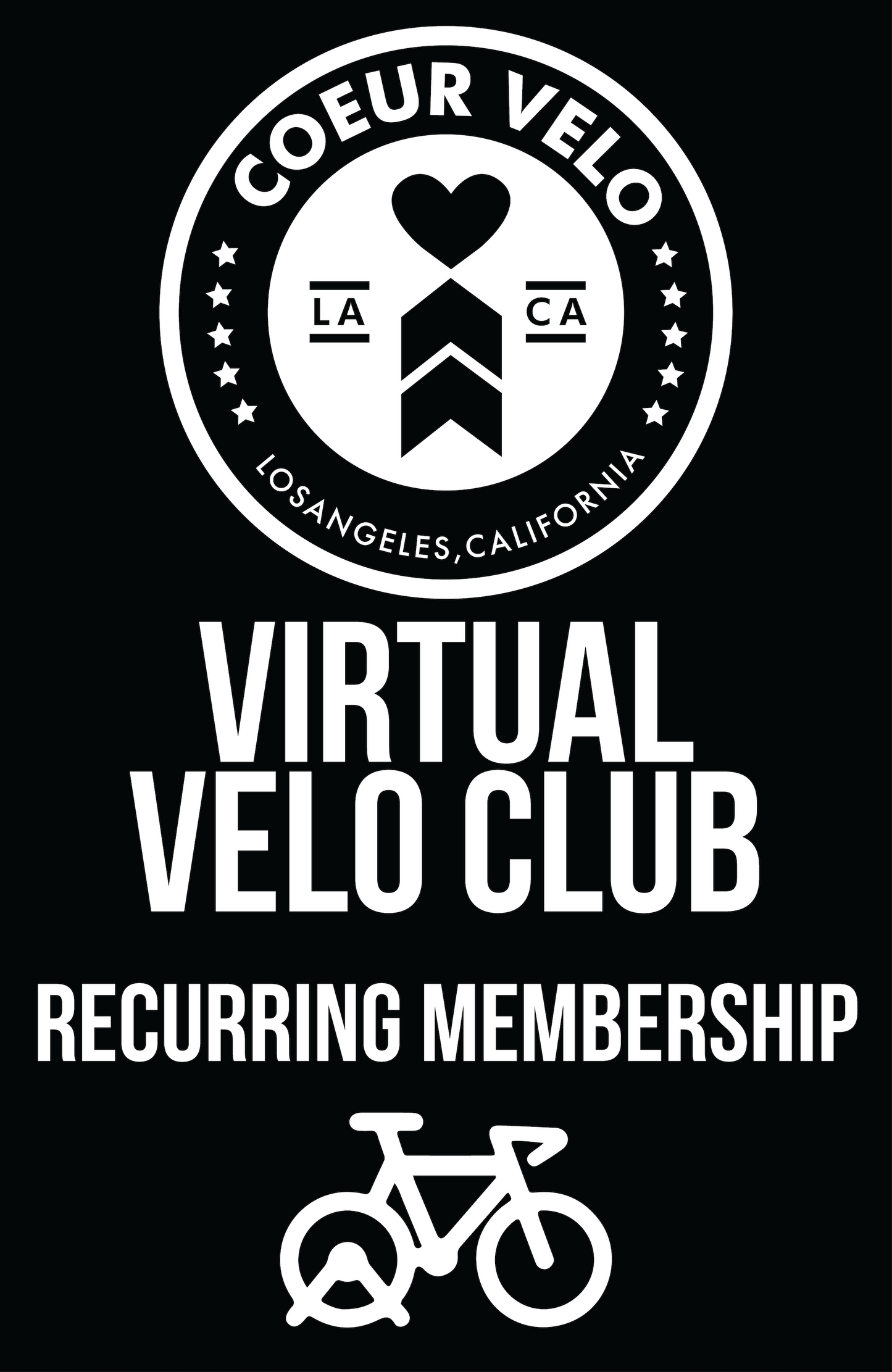 The Best Way to Train
I love the 6am Tuesday rides. Since joining Velo Club my riding has improved so much and it sure makes a trainer ride go by quickly.
Beyond Grateful!
The most positive, inspiring, motivational group of ladies on this planet (heck, UNIVERSE!) that have pushed me to work harder and reach goals I had never imagined possible! Whether I am riding live or on #teamreplay, I am learning, smiling, and pushing my limits. So grateful for these most awesome coaches!
Never knew I could have so much fun sweating and working hard at 6 am.
Fun way to train!
I joined the velo club 2 months ago and not only have I learned to pedal and breathe better, but I have fun doing so with a fantastic group of ladies! It's a fun way to learn more about it your bike and how to rode while laughing with other ladies. So glad I joined!!!
Cancelled
I cancelled my subscription in Feb