Regular price
Sale price
$99.99
Unit price
per
Sale
Sold out
Classic 8" Triathlon Shorts
You asked so we brought them back! Our original tri short with a one inch internal, hypoallergenic silicone gripper is love at first ride. 
Our gorgeous black fabric is incredibly compressive while still being ridiculously comfortable. That means they should fit like a second skin while all your bits feel "held in." 
This additional compression increases blood flow and lends extra support to your muscles over the miles. Our patented seam-free chamois creates a friction-free barrier for the ride and the run (i.e. eliminates chafing in those areas). A one inch gentle - but insistent - internal gripper keeps the legs from riding up and doesn't pinch. A belly button grazing wider waistband is super flattering and comfy.  And of course, there are pockets – two in the rear & slanted for easy access. Because a lady has to bring her stuff along with her just for the ride. Pair these triathlon shorts with any Coeur triathlon top for a complete look!
Features & Benefits
Seamless chamois (Patent Pending)

Unreal comfort AND compression

Flat-lock seams

Anti-microbial

8" inseam

1" internal gripper

Free shipping on all standard U.S. orders
No-hassles returns and exchanges within 60 days of your ship date
Share
FABRIC CARE

Taking Care of your High Performance Cycling, Triathlon, Run and Swim Apparel from Coeur

We select and make only the highest quality of fabrics for the running, cycling, swim and triathlon specific Coeur clothing. Despite the rigors you put it through, however, Spandex and Lycra are still very delicate fabrics. This allows them to be sleek, fitted and high-performing. But to prolong a garment's life, you need to take proper care of it. 

When laundering your item in the washing machine, please do not wash with any rough or "scratchy" other items, i.e. velcro, timing chip straps, zippers, snaps, hooks. These pieces can easily "drag" or "pill" your Spandex/Lycra garment.  Also, do not use any harsh detergents or bleaches. If you must wear your suit in a chlorinated pool, be sure to rinse it thoroughly with with fresh water afterward.

Take good care of your high-performance garments and they should function beautifully for you for a long time. In summary: 

DO NOT:

Wash with rough trims such as jeans with zippers and rivets, anything with velcro or hooks.
Use harsh detergents or bleaches
Wear in chlorine UNLESS you thoroughly rinse it afterward.
Dry on high heat. Hang dry for best results

Just so you know, every time a piece of our gear gets thrown in the drier, on high heat, somebody at Coeur cries just a little. 
SHIPPING & RETURNS

Free Shipping

That's right folks. We obsess over quality and customer service and that's why we're one of the few, if not the only, company in the triathlon industry that offers free U.S. Shipping and free, no-hassle returns. 

So, shop with confidence and don't worry one bit about your order. If something doesn't fit perfectly or you just change your mind for any reason, we'll take it back.

We ship orders to locations in the U.S. for Free! Let's face it, nobody wants to pay for clothing and then have to pay to have it delivered too. That's why standard U.S. orders will be shipped at no additional cost. We ship via USPS and will email you the tracking information as soon as the order is off on its way to its new, happy home. If you need something FAST, we have expedited shipping options also and we only charge the actual cost, not any bogusly high amount.

Please note that rush orders received before 1 p.m. PST will go out the same day. Orders made after 1 p.m. will go out the next business day. For expedited orders, UPS DOES NOT reliably deliver on Saturdays. So a 2-day order placed on Thursday won't arrive until the next Monday or Tuesday.  The same is true for orders placed on Saturday. Often we are in the office to ship the order out, but just as often we are outside on our bikes pedaling through the Santa Monica mountains on the weekend. :)

Free Returns

We also provide Free U.S. Returns! Just fill out the form HERE. You MUST include your order number. Then just print your return label slap it on the package and ship the item(s) in back to us from your local Post Office. 

If you are sending back multiple orders, you only need ONE return label.

If you placed an order with international shipping, just pop what you need returned or exchanged and ship back to us at:

Coeur Sports

11870 Santa Monica Blvd.

Suite 106-545

Los Angeles, CA 90025

And before you send your gear back, we would love your feedback!

Please fill out this short survey to let us know why you are wanting to return or exchange and we'll send you a unique code for $10 off your next order.

 

Do I need to put anything in the return package?

Yes! You must include your order number and action you want to see taken on the return card sent with your order.

Still having trouble? That's ok, just send us an email at info@coeursports.com and we'll help you. Please give our small staff at least 24 hours to get back to you. 

What can be returned?

Anything within 30 days for a full refund unless it is marked sale making it final sale and not eligible for returns or exchanges. But please make sure the hang tag and the care labels are attached. It must be clean and scent-free. For swimsuits, the hygiene sticker must also be in place and untampered with. Accessories like socks, headbands and waterbottles need to be unused. Otherwise you will get a store credit as long as the items aren't damaged since we won't be able to resell that item. Accessories MUST be in unopened original packaging to be returned. 

Anything else?

That pretty much covers it, but please ensure the following:

Send back within 30 day purchase period

Please make sure original sizing and hang tags are attached

We cannot guarantee that the item you wish to exchange for will still be in stock when your order arrives at HQ so we suggest placing a new order for that item to insure that it doesn't sell out beforehand. 

If a specific discount code was applied to that order that you wish to reuse, reach out to info@coeursports.com and we can take care of you!

Please be sure the garment is clean and scent-free (ahem, laundry detergent)

Swimsuits must have hygiene sticker in place and untampered with

All garments are subject to inspection 

Send the garment(s) to the address below. If you are in the U.S., you can return the gear free when you print out your shipping lable.

 

Lastly, please allow us up to 10 days to process your returns and exchanges from when it arrives at our headquarters. We are a small team and we aim to address your needs in a quick and timely fashion!

Coeur Sports is Kindness That You Wear

 
SIZING
View full details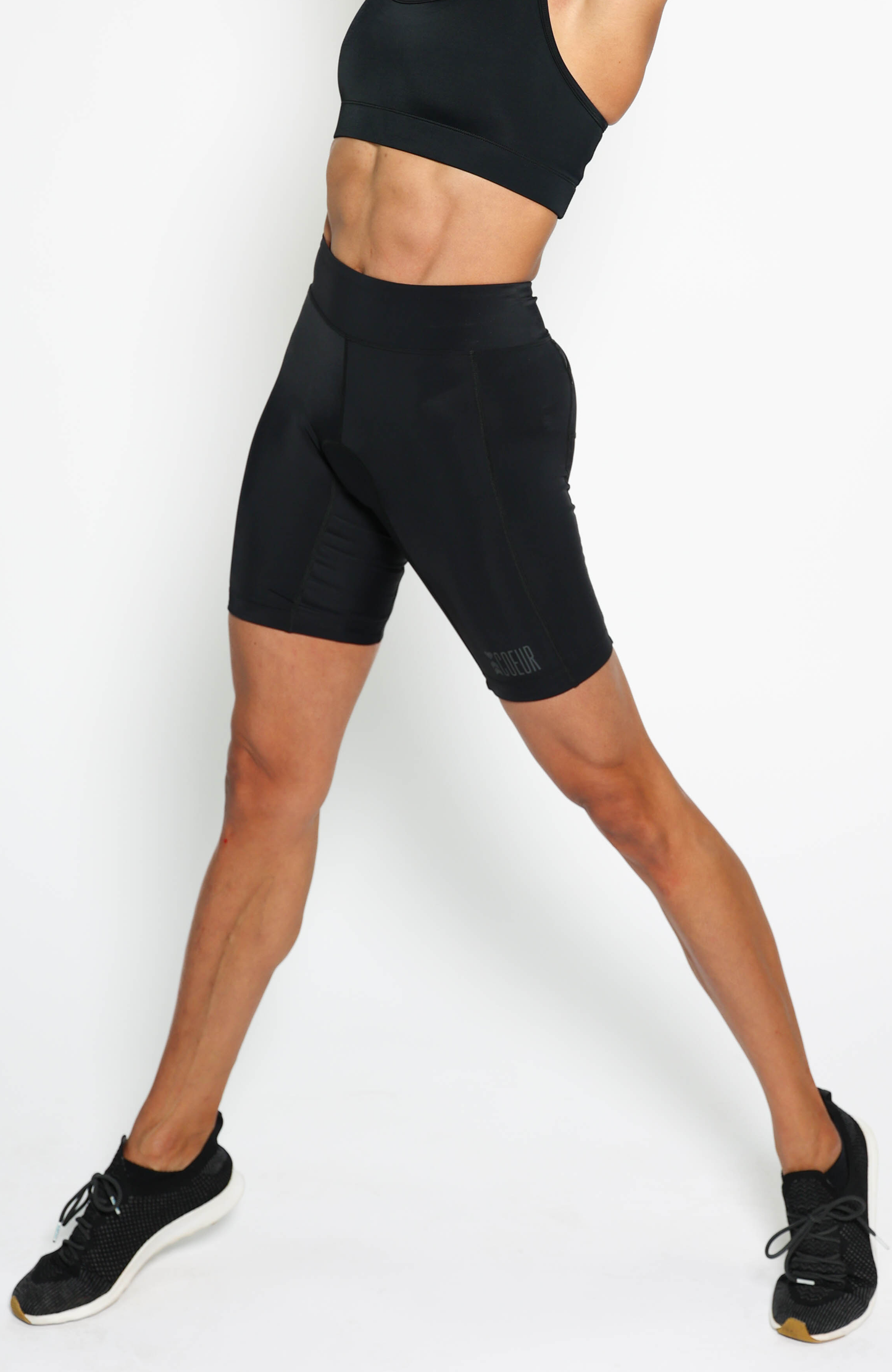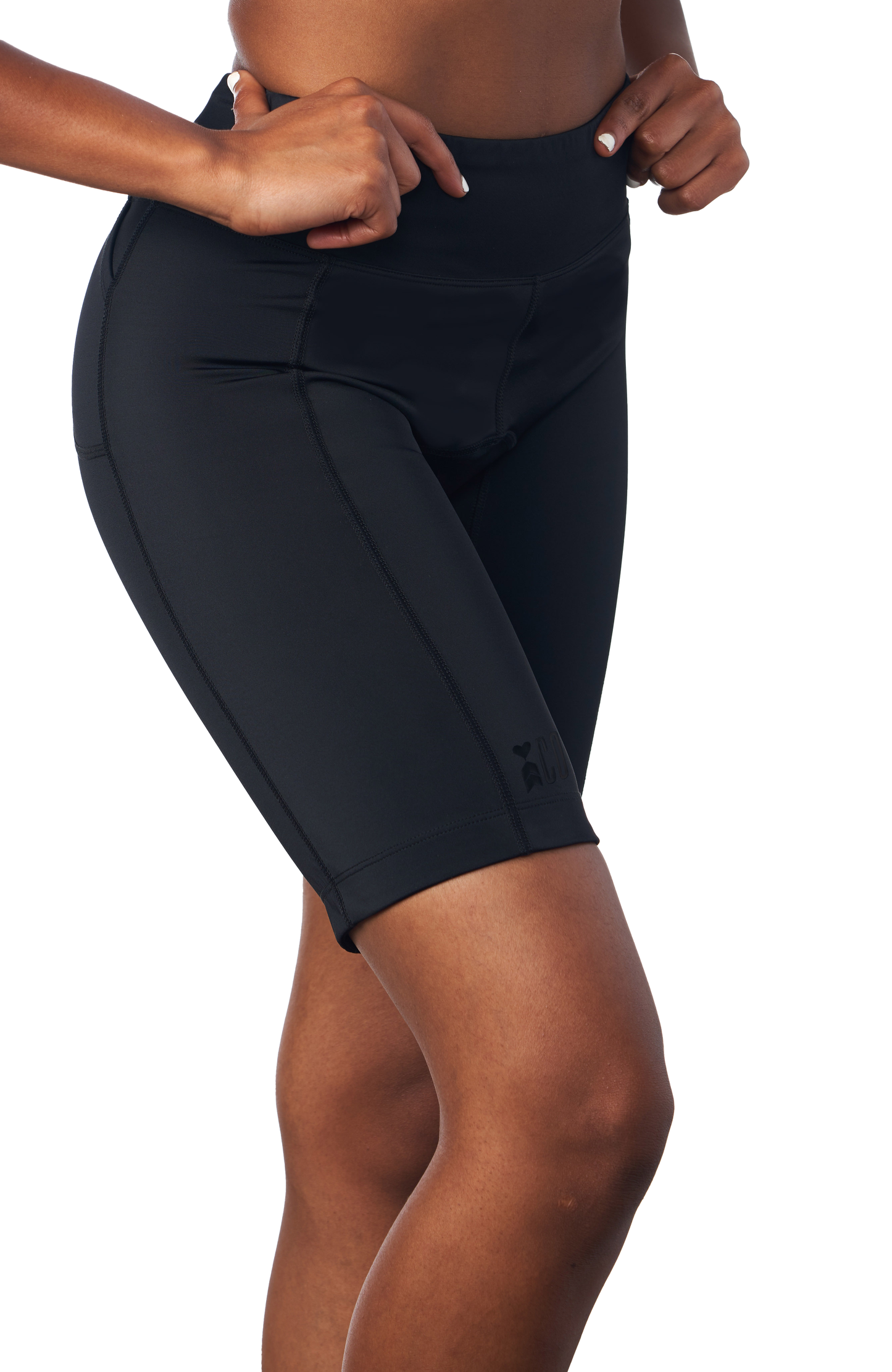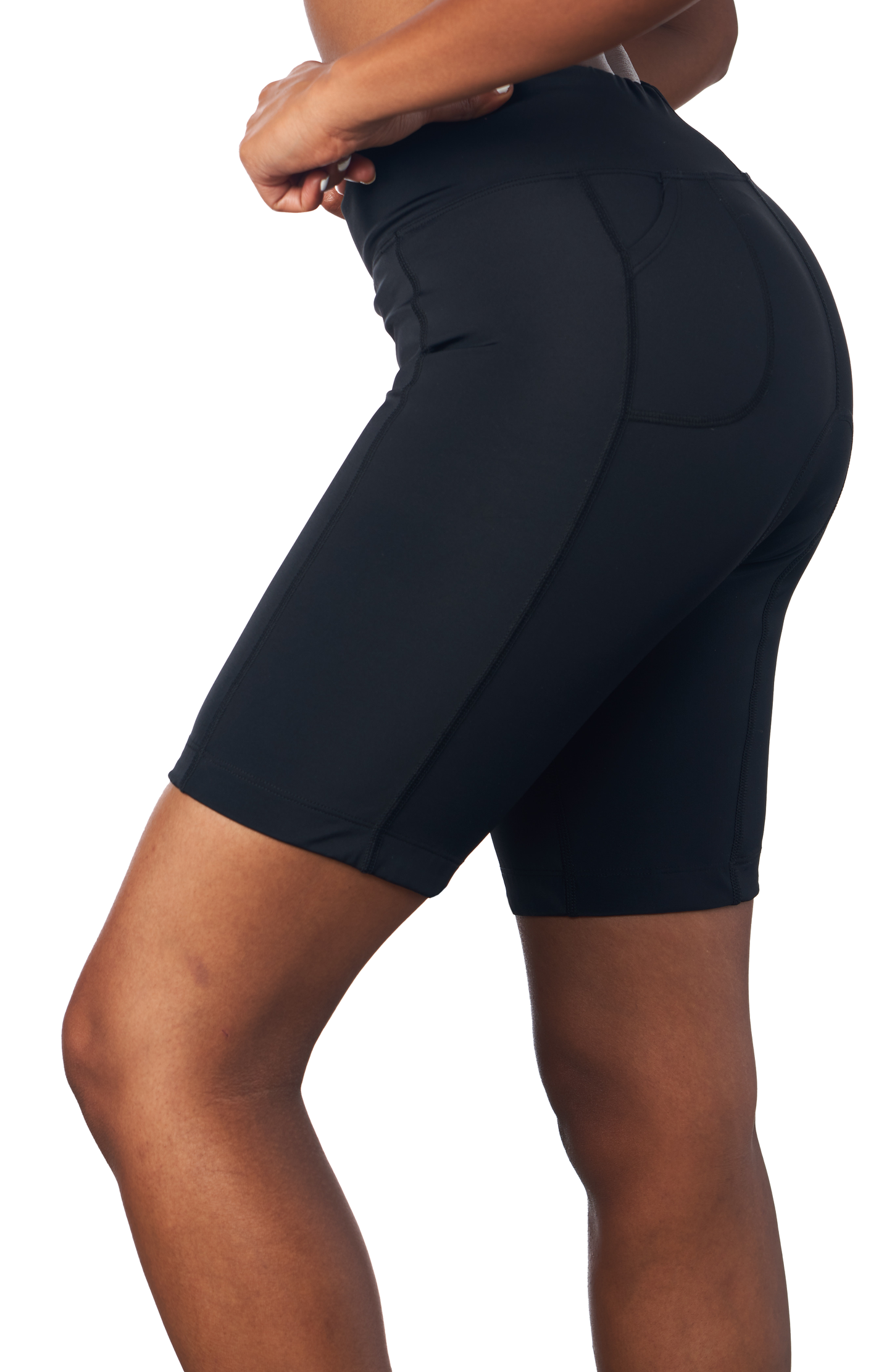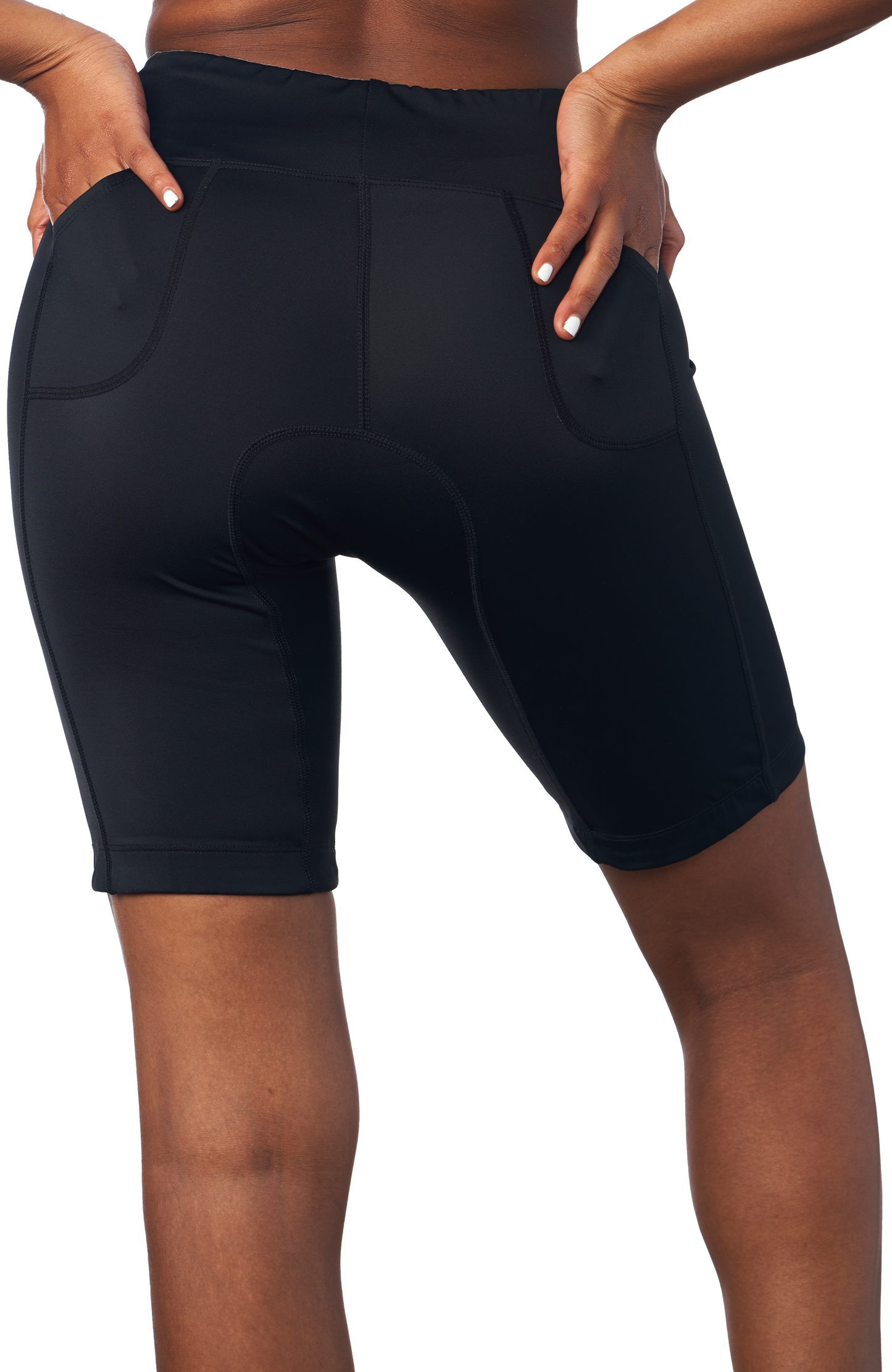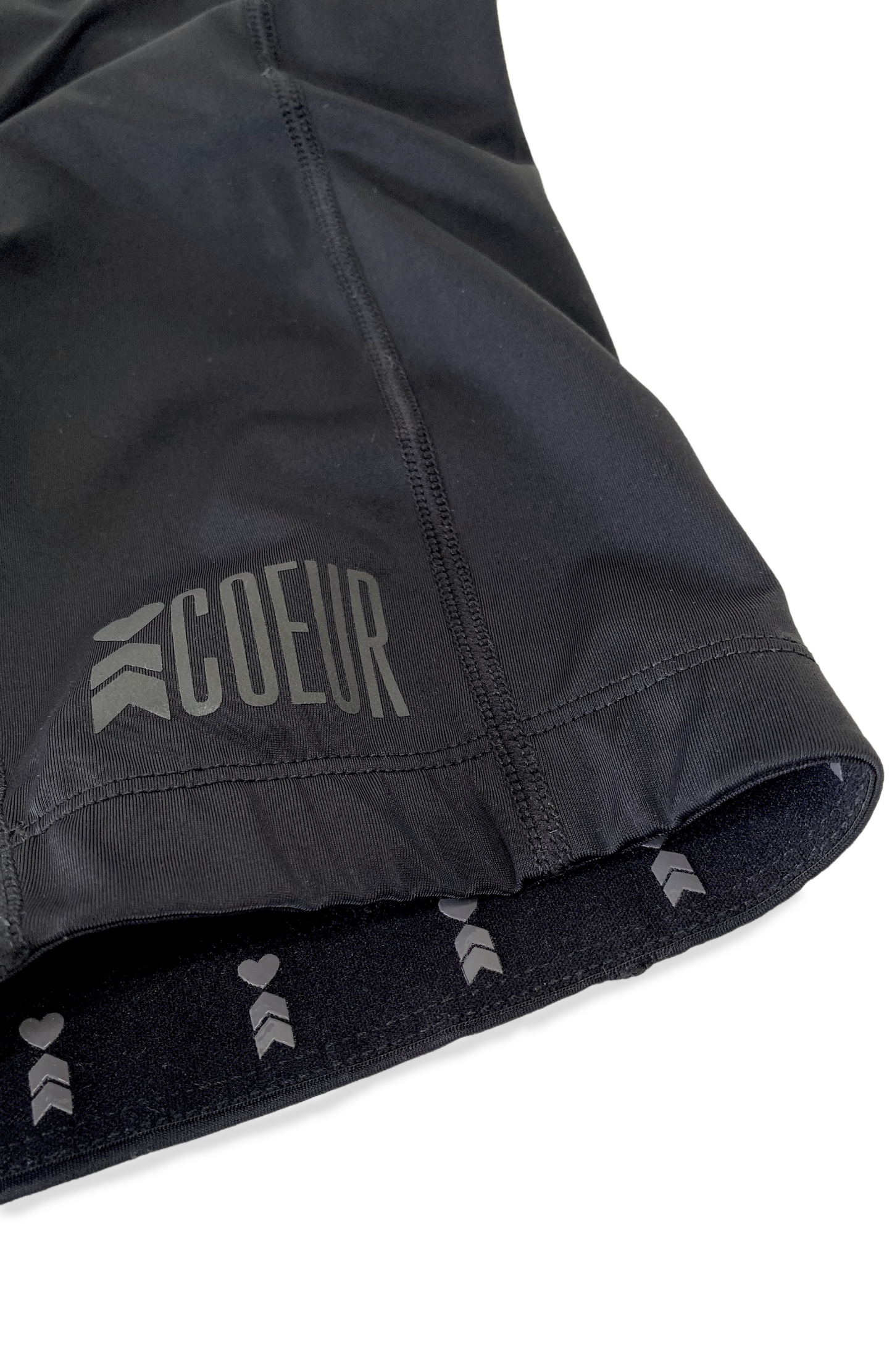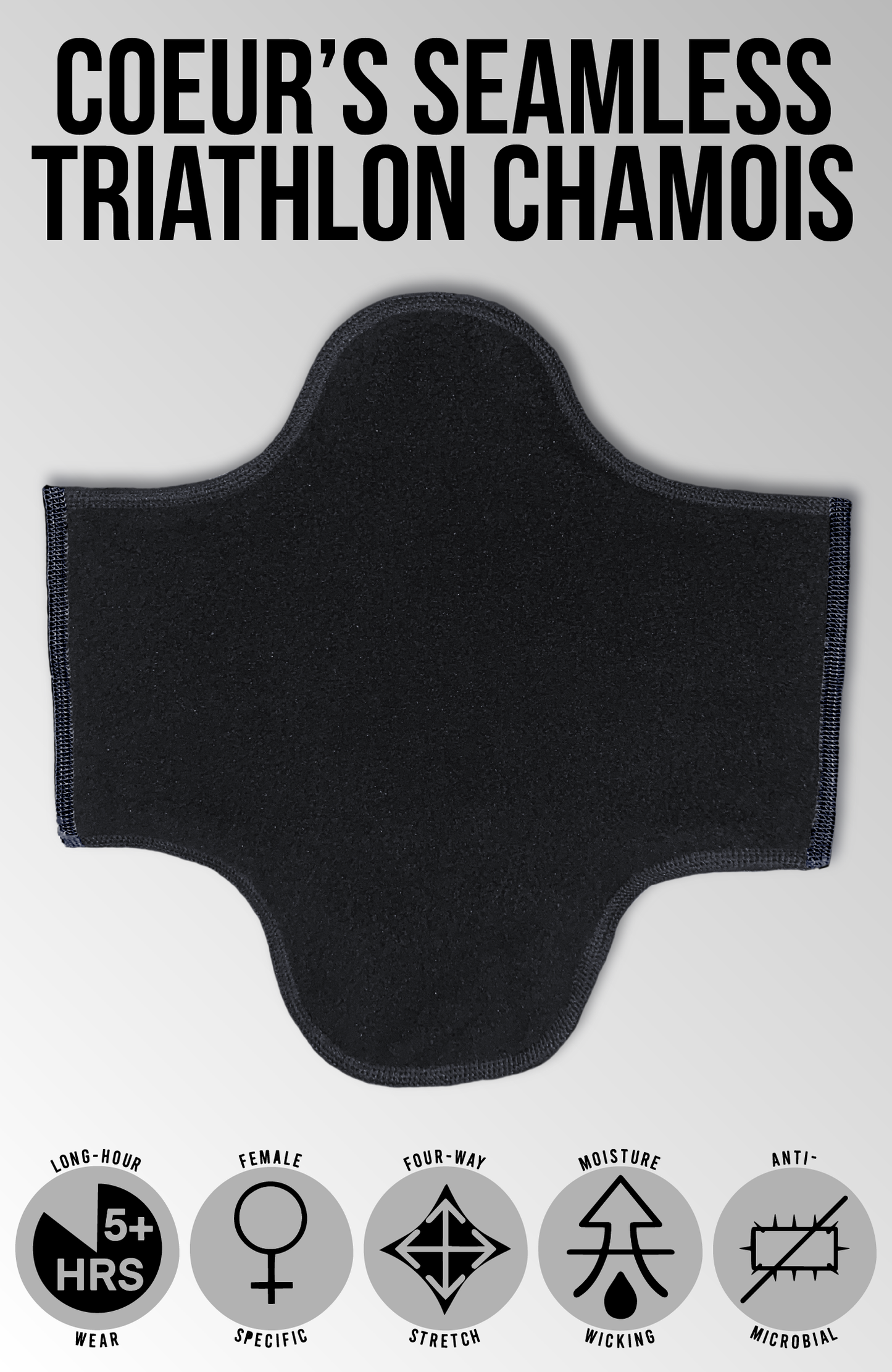 Bring back the Original
I have been a diehard purchaser of Couer branded Tri gear for more than seven years. The two recent purchases were so disappointing! Where are your true original shorts styles? The new ones aren't the same fit and they aren't as comfortable as I think it is a slight change in fabric. The sizing also changed as I had to get a size larger than my old ones even though they still fit perfect. So sad!
Look great but fit amall
The look and feel great but fit small. I measured but they dont fit me.
Love my new tri shorts!
Great fit. Shorts remained nice fit through my triathlon… no creeping up in the legs or waistband sliding down. Super lightweight and just enough padding for my bike ride. Definitely a big fan now of Coeur!
First time, new triathlete lots of Pros a few minor suggestions
I'm new into triathlon this year and bought the coeur black shorts for my first mini triathlon. Here are my pros and cons for the shorts and the company. I researched the women's companies that seemed to come up and decided to try these for a couple of reasons. First pro, I liked the free shipping and returns. That took some of the fit concerns off my mind for buying online. Second, and this could be a con but the price certainly wasn't low. I found much cheaper black shorts online and went back and forth on what to do for my triathlon. but it seemed to be a little lower than the other women's brands I found. So, on the high end, but not the most expensive. Third, I'm very pleased with the shorts. Fabric is heavy but not too much. I wondered about the fleece pad but it's great and I haven't had any chafing at all even after swimming, biking and running in the same pair. To be fair, this is my first pair of tri shorts and my first tri, so I don't have anything to compare them to, but super comfy. Now for the only con. I'm particularly narrow in the hips and don't think the size chart does a great job if you're narrow in the hips. To their credit they did process an exchange and free postage, so that's why its 5 stars not 4, but maybe think about more detail in the size chart and talk more about the fleece because that's different but good.
Great Shorts, need to keep them in stock
I live in Atlanta and have seen and heard about these shorts for quite a while. Everytime I checked, it seemed like you were out of stock in my size. Finally bought a pair and love them. Thought the thin fleece might only work for a tri, but wore them on a 50 mile bike ride on the silver comet. They felt great and held up well. Nice personal notein the order too was very nice.